news
Dillian Working on album
Hello,
been working on some new and old songs to record for the solo album.
Its going to be a verry natural sounding, pure kind of sound with few layers.
Mainly acoustic guitar and vocals.
I'll post some pics and some more news soon
grts D
Working on new material
Yes It has been a while since I posted some news but I'm working very hard on some new material.
I've also been doing some solo shows @ the Video in Ghent , de v
Volle Platoo in BXL and JC de Klinker in Aarschot .
All where very cool shows and I hope the people who came enjoyed it.
Recordings are planed for may so working with the new musicians on some new stuff.
I' ll post some more news soon
grts D
Pictures " The kingdom of dillian" @ STUK café
These pictures were taken @ STUK leuven on dec 06th. At the International short-film festival we played a gig with the new band " The kingdom of Dillian".
On upright bass: Gunter Deleu, on keyboards and backing vocals: Isabelle Pavone, on violin: David van Ransbeek.
A new drummer will be introduced to you very soon
grts D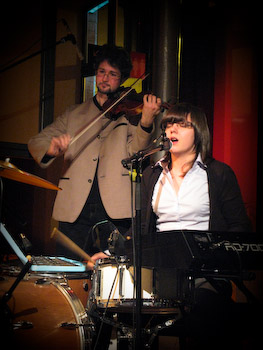 Dillian on TV
So the guys from student TV suppo invited me to come and play a song in there show Het Gat (in uw cultuur).
Isabelle and me went down to the studio in Mechelen and played the song "Downright comes the kill".
check out the video :
more info @ supo.be
grts D
New Songs
Well I've been working on some new songs for quite some time now and so it's time for you' all to hear them.
They were al recorded by me and also mixed ( still needs mastering) @ my old place except for "Playing a song 4 you " with was recorded by Ruben Hoogewys .  More new songs will be played withe the new band @ the first new concert @ STUK  Leuven on the 6th of Dec. So come down and watch the show.
Anyway have a listen and let me know what u think.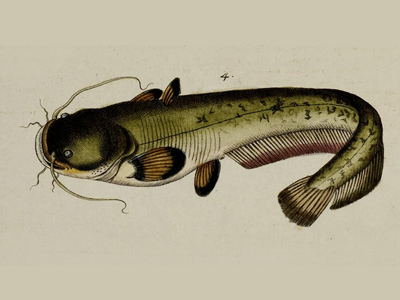 Enjoy D
Dillian goes to Los Angeles
What a great weekend I've just had ! Not only did I spend the weekend in a beautiful town, but I also won the BOSS Loopstation contest in Paris and earned my ticket to Los Angeles,…. alright.
In January I will be playing @ the NAMM convention in L.A. with the other finalists from all over the world.
It's going to be very interesting to meet al the contestants and of course visiting the USA will be phenomenal.
Looking forward to It.
More info about the BOSS world championship Loopstation :here
Dillian Looking for percutionist/drummer
So after a long period of rehersing with Stijn I've decided to continue my search for a new percusionist/drummer. Due to musical differences we've decided to each go our separate way. So as of now I m again looking for  a rhythm man or woman.  So If you like to try out some of our tunes just let me know.
Two new musicians have joined me and Gunter on Violin : David van Ransbeek and on Key/backings: Isabele Pavone.
Bothe verry talented musicians with verry different backgrounds.
We will be playing our first gig together @ Stuk Leuven on the 6th of December. So come and watch the show.
More news coming soon. Ill keep you posted
cheers
D
Dillian @ Music & you Fare Paris
I've been selected to play @ the Music & You fare in Paris for the Boss Loop contest.
This  is the 3de edition of this huge fair, and the've invited me to compete among the other mostly french competitors. If I win I could go on to the finals in Los Angeles witch would be pretty nice!!!!
This was my boss loop video entry:   Video
More info  about the Boss loop contest:here
More info  about the fare:
here
Recording sessions
Hey,
So we've started our first recording session. We all set up in my old home in the living room were there's a lot of light coming in and space. During the next two weeks I'm staying here to create some new songs, invite some musicians  to play with and  record some new stuff.  The first day was a blast, we've managed to rec 3 songs : Paying a song For you,  Storyteller and This might do me good.
Playing a song was previously recorded but still needed a double bas and some swirling FX. the other two songs are still a work in progress. I still need to record the vocals and the gitares.
Thursday we'll be recording one or two  songs depending on the time we've got .
Some new musicians already came along for auditions with was very satisfactory. Some new ones are coming next week.
anyway her are some pics of the rec sessions.
Dillian @ Jonge wolven Spiegeltent Gentse Feesten
I've been selected for the Jonge Wolven concour to play in the Spiegeltent  @ Baudelopark Gentse Feesten 2010.
Jonge Wolven is a competition for new bands of Gent. Every evening of the Gentse Feesten there will be two bands competing. One at 21h and one at 22h.
The finalists will play on the 26th  with a chance of winning a new gig @ Gentse Feesten 2011 (St-Jacobs)and a money price. We'll need you all to  come and support us. We'll bee playing on the 25th of july @ 21h . I'ts a verry nice location with a tremendous good vibe.
Ok c u all @ spiegeltent  verry soon
Dillian and new Band !!!
Yes , it's been a long time since I had some news.  Since I've  moved to Gent I've been looking for some new musicians to form a new band .
It took me some time to find the right people, but finaly Stijn Claesier and Gunter Deleu formed the "Kingdom"  After rehersing for a while we' ve been playing some try out gigs with verry good responces.  I' m still playing with the loop station but now embellished by drums and bouble bass.  Some new recordings with the band are coming up verry soon, I'll keep you posted.   I'm still looking for a good bandname, I have some ideas yet but I have to let it sink in.
Some new gigs are coming up verry soon, 24 july @ Crisis festival at Erps Kwerps and  the 25th of july @ "the spiegeltent" at the  gentse feesten Baudelopark.
I'm also playing a solo gig at Bordel musical also @ Gentse Feesten  on the 21ste of july.
Ok so thats all for today
grts D
New Site Online
Welkome to the new site!  Take a look around . Leave me a post , check out the pics, video, songs . Do whatever you want but let me know what you think.
Some new gigs coming up, hope to see you there.
More news coming soon!
Grts D
Dillian 3d place Rockvonk competition
Saturday 27th was a nerve wrecking day for me and I think for all the contestents of the Rockvonk 2009 competition.  Today would be decided who of the final 8 bands would win. "Amherst Avenue " kicked of the night @ 20h and we were on for a good ride. Preforming second was Head Full of Flames  followed by Aegis. Next Up was me,  followed by Willow , Soldier six, Bad Cirkuz, and L'ame Buccale. Everyone  played a verry good gig so I was a bit nervous if I would be selected as one of the final 3. And yes I was very fortunate to end on 3d place.  Woooohooooo.  Head Full of Flames came in 2nd and Willow took 1st prize. Both verry good band and verry cool musicians.
I would like to thank everyone who came to see us , supported me, cheered, applaused, listened, drank, smoked, talked, and was.  Thank Youuuu
For more info check out the web of Rockvonk
More news coming soon.
grts Dillian